I'm hooked on this show.
We're only on season Two in Malaysia and I am just waiting for my set of DVD's of the whole season to arrive so I can have a marathon. In fact it was very much on my brain when I went over to Singapore for a day trip. So I got this gorgeous colour of Jaeger Roma called mineral
If it knits up well I am gonna get more!!
By the way anyone who is going to Golden Dragon in Singapore please take note that it is in People's Park Center and not in People's Park shopping complex. I think I took an hour just walking around looking for it.
I was very much tempted by the Japanese yarn there as well but the price was..... err ...a little scary. They didn't have any RYC Cashsoft DK, only 4 ply and Aran and now thinking back I should have gotten some Aran. But I didn't want to lug too much back with me on the bus to Johore.
I am doing a mini craft challenge together with some of
Malaysian stitchers
, where we try to finish 5 mini finishes of any craft by year end.
So here is my first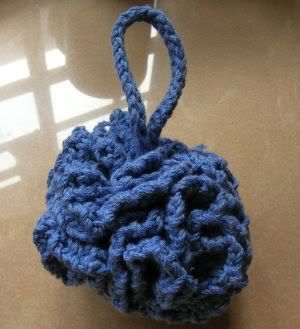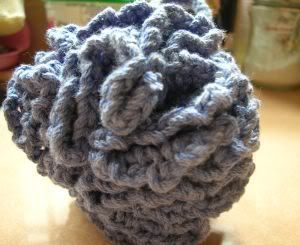 Don't you think the colour difference is so strange? Just by taking a different angles

You can get the pattern
here
. It's really easy but extremely fiddly - especially when you're doing 320 single crochet into one small space.
I finished mine in about 2 hours so this would make good quick gifts. I might do a couple more for the charity too.