no 'nitting,'nuff said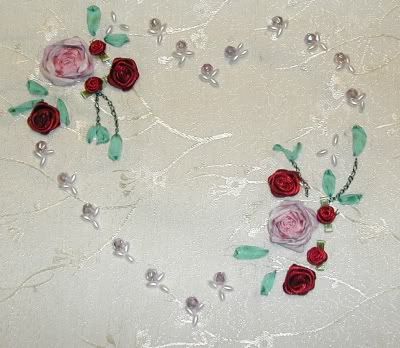 Have you seen
Emy's ring pillow
??
I never had one - the best man did the honours. Would anyone else like to share theirs?
I am so pumped up by this pillow I feel like making more. I have so much lace and jazquard and stuffing from my last Crazy quilting craze that I think I could make some for sale.
Stay tuned for the finished product.