I am down south on work and have limited internet access so I thought I should do a very very quick update.
Progress of my bodice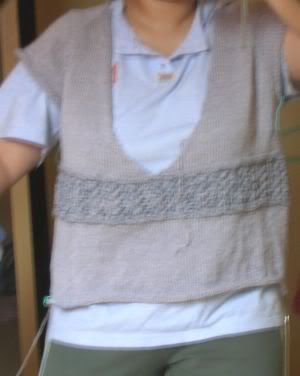 It's not a bodice now it's a sloppy sweatshirt. I overestimated the size this time and it's huge. Anyways I will definitely make a slimmer version in the future.
When I am too upset too work on the bodice I did do this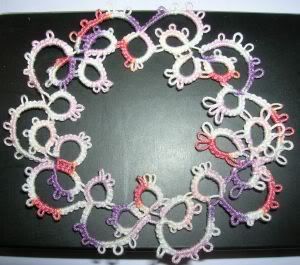 It's round 1 of a doily from Be-stitchd.com (don't have the url handy but will post it later).
And last night in my very lonely and very big hotel bed, I casted on this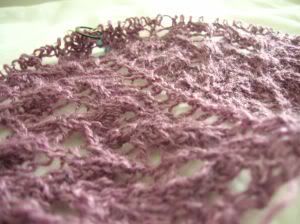 This is my second attempt at the Mountain Peaks Shawl from
Mimknits
, I had to frog my 1st attempt when I put it down for a while and forgot which row I was at and when I was trying to figure it out, I dropped a YO stitch that unravelled a few rows.This time I have a notepad and pen ready for counting rows and lifelines.
Ok hoping to go over the Causeway in to Singapore for a flying LYS visit on Monday. Not that I need more stash but who can resist RYC???