I finally received my lace swap parcel after it languished around in snail mail territory for a while.
Open the box and what do I see?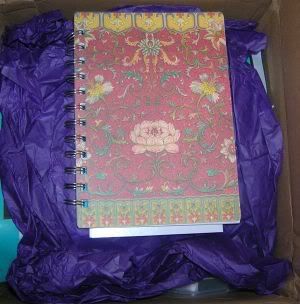 Purple tissue and a lovely little note book- just a hint of what's to come.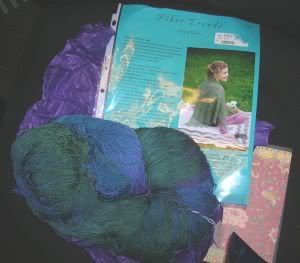 The next layer is the Field of Flowers pattern from Fibertrends and a huge skein of hand dyed cotton rayon blend. I love this pattern and have been eyeing it for a while and the cotton rayon blend is an excellent laceweight for the Malaysian tropical weather.
But it doesn't stop there!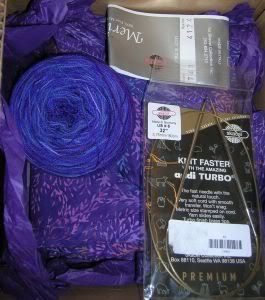 Under that layer is Size 5 Addi Turbos ( my favourite needles) and a center pull ball of Skacel Merino Lacewight which was hand dyed by Laura herself!!!

And then ...*drum roll*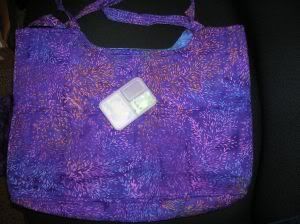 A lovely hand made project bag made out of gorgeous purple batik - I love it!!!!
and a little box for with stitch markers and needle caps.

There was some maple candy and boston baked beans but my boy has already swiped that by the time I could take the pictures (which are too dark, I know,but there hasn't been any decent sunlight these days)
My swap partner was
Laura
and she has been more than generous. Thank you from the bottom of my heart.
Meanwhile I have been busy with this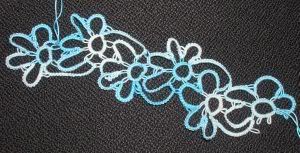 Just taking a very short knitting break which will continue again tonight.