I'm just back from Bangkok where traffic is a nightmare and pedestrians fear for their lives. There's no real system of crossing and "Jaywalking" is the only way for the chicken (and the humans) to get across the road. Luckily the jam is soo bad most cars don't go more than 5 kph at a time.
In honour of my trip to Bangkok I took a skein of sock yarn, GGH Cotton Sprint, along for the ride.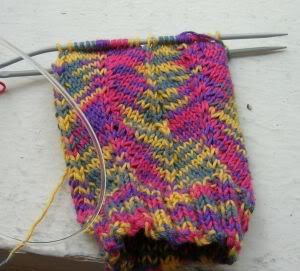 And while I was there I got this to put my sock and all other sock projects in.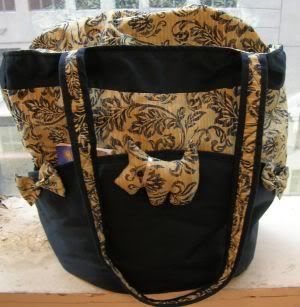 More on BKK in the next post.