It was great to meet up with
Lyn
,
Sally
, Jackie, Poh Lin,
Doreen
, Kitman and Rozita on Saturday.
Sally and Lyn have already put up some photoes and here are some from my camera.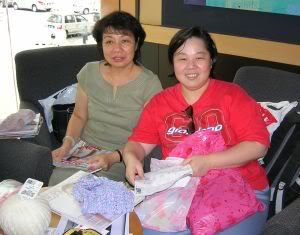 Sally and Poh Lin surrounded by stash and magazines.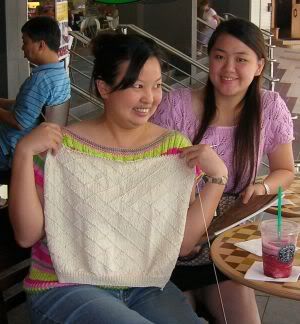 Lyn showing Kitman her Diamond project. Lyn is wearing her Katia Jamaica top and Kitman , a lacy Japanese pattern top.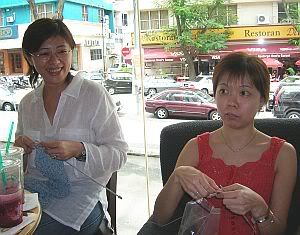 Jackie and Doreen doing a spot of KIP ( Knit in public). Doreen is wearing her Trinity Ribbed Corset.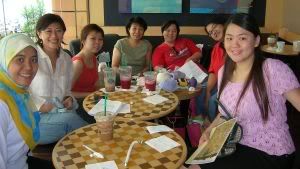 All of us except Lyn - from left to right: Rozita, Jackie, Doreen, Sally, Poh Lin, me and Kitman.

Lyn and I casted on for our Tri-knit-y projects but Lyn has decided on another project while mine is too big. I'm getting 18 st to 4" instead of 22 st so I am going to recast a smaller size. I must be the loosiest (is this a word??) knitter in the world.
Until I have some significant progress on Tri-Knit-y project, let me just show you the first lot of books that I ordered during the course of last month. I was on a YARN diet not book diet!!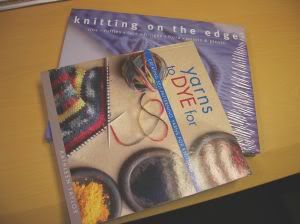 I've decided to go on the STASH diet after my momentary lapse last week. From now on I will only use destash maney for more stash. So why not help me out by checking out my
destash site
. There's still some fabric left and I will be posting some books in a couple of days.