I had thought the dropped stitches on Bianca meant major surgery and so I put it off until I had a bit more time to myself. It turned out to be not as bad as I thought.
I got myself a small tripod today and decided to test it out on some super close ups.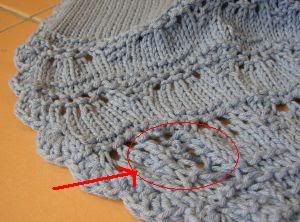 It's not a very good picture but if you kind of squint you can see the two dropped stitches hanging out.
Luckily it's close to the neckline and also on the last lace repeat - so I didn't have to undo any more stitches to reknit the section. I only used a crochet hook to hook up the stitches for a few rows.
Since I had already crocheted the scallop edging I coundn't hook the stitches all the way to the top. So I cheated...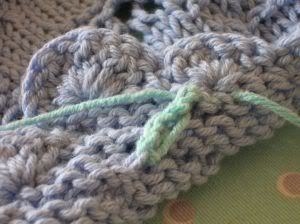 I pulled the stitch to the wrong side and secured it with a few double crochets in to the purl ridges.
Do you think the operation is succesful?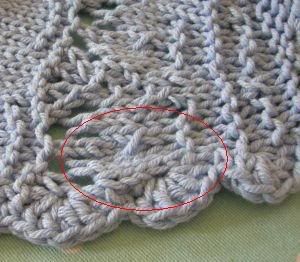 For Sally's benefit, here's a picture of the neckline
And a better pic of the whole project.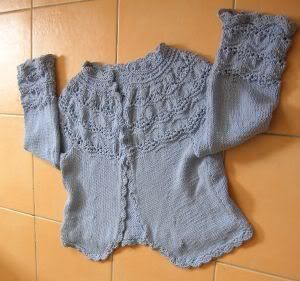 As for my modeling Bianca - I have to wait for DH to come back from his outstation trip this weekend as I have to confess I haven't worked out the timer on the camera yet.