Yep No Yarn Buying until Easter. Since:-
1. it's my current obsession which I feel I should learn to control (yeah right)
2. my credit card needs a break
3. I decided I like the feeling of finishing something for a change so I want to work on the stash I have first before buying some more.
After finishing Butterfly, I was half heartedly knitting on the green Japanese Lacy Top and looking around for something new to start. I know I was thinking of Rogue, but I can't seem to print out the pattern. For some reason, I get stuck at page 15. Something about slow network connections in the office. I can't print it at home as my printer there is on the blink ( need more ink!!).
So I casted on for
Lara
from Debbie Bliss Alpaca Silk collection using Filatura di Crosa Zara. WOW! this is just about the best wool yarn I have ever knitted on. I mean it's soft and not fluffy and it doesn't have those bits of vegetable matter you have to pull at every yard intervals. It feels lighter and cooler than some cotton yarns I have felt up. I guess it's true that some wool yarn can be lighter and cooler than some cotton yarn.
The colours looks like freshly steamed prawns - there's no other way to describe it.
Then I caught sight of these two lovely patterns in a Japanese pattern book while browsing in a book store yesterday -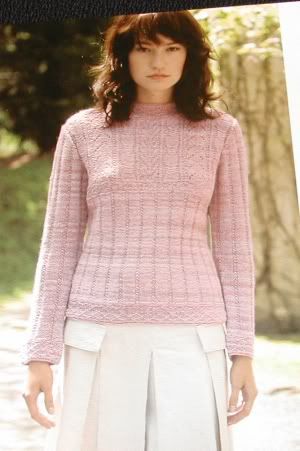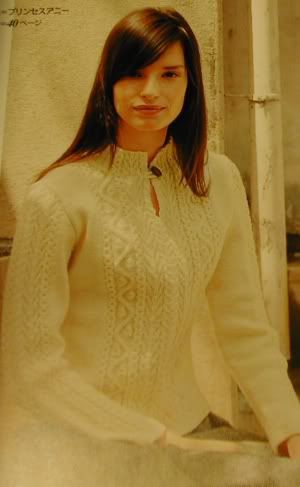 (sorry about the quality of the pic)
So I thinking of not doing Lara with this yarn and using it for the sweater on the left.
Decision! Decisions!