I finally found a yarn suitable for
Clapotis.
I blogged about this quite some time ago and though there are plenty of great yarn substitutes and dozens of beautiful Clapotis around the web, I never really found something that met my criteria.
until now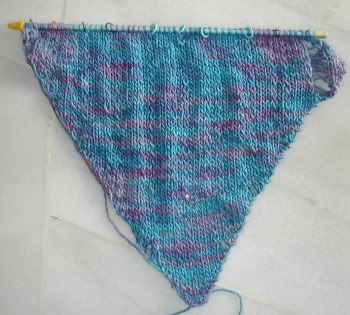 The yarn is for my favourite handpainted yarns from the ebay store
Over The Rainbow
- and is called Shmmer in the crocus colourway. It is a Rayon/silk mix and the worsted weight makes it go real fast. The drape in this thing is unbelievable.
I am making a smaller wrap - only 14 inches as opposed to the original 21 inches and this one is for me - nobody else but me.
My baby was 2 on Saturday. Wasn't it only yesterday when he looked like this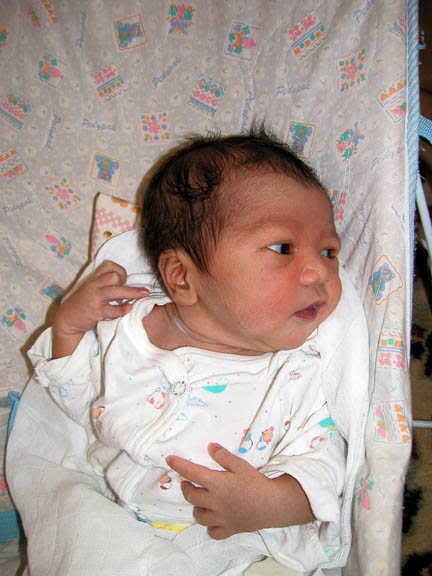 or like this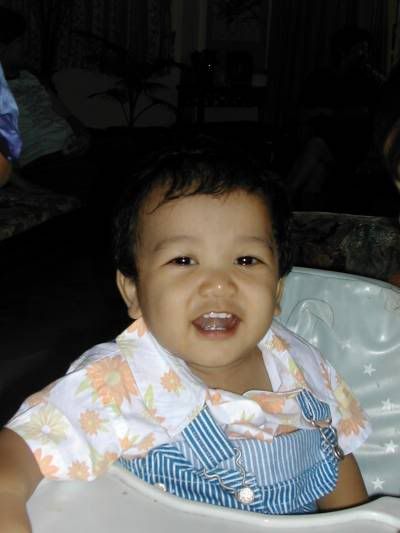 Now he's a gorgeous kid who looks like this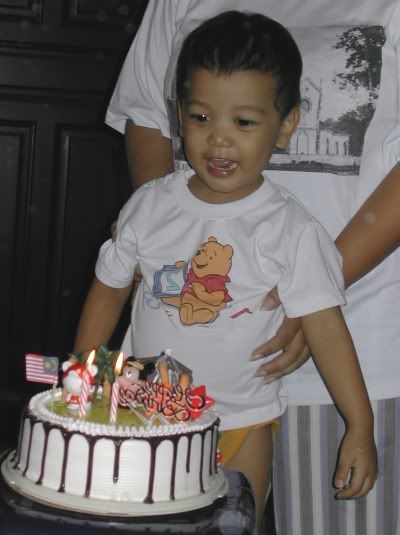 Sigh!