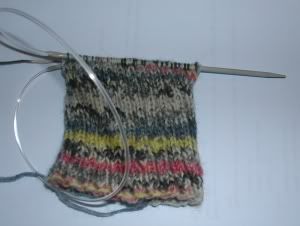 The beginnings of a sock using the Magic Loop mathod with Opal Sock Yarn - yay! no more DPNS!!
Actually I've just ripped all out because I want to do this instead :-
Dublin Bay Socks

Look what my sister sent me from NZ ( according to my instructions, of course)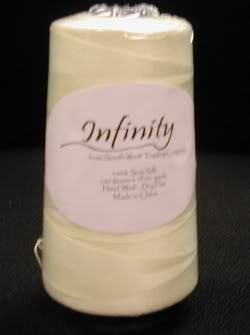 This is Infinity Soysilk lace weight yarn from South West Trading Co. All 1200 yds of it.
She also sent me 10 balls of Mexican Wave Aran Acrylic, and asked me if I can knit her a vest. Hmm... I think my sister and I need to have a talk about yarn snobbery.
And lastly, when did my son get to be such a poser!