In the interest of learning to take better pictures I give you two examples of the One Skein Wonder taken in the same light (by the french windows) - one with flash and one without. Which do you think looks better?
With flash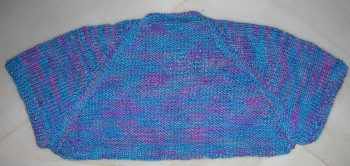 Without Flash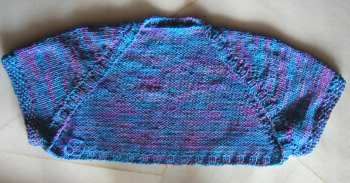 and here are more granny squares
From Usha
And these ones are going out to a couple of ladies in a mini granny square exchange at the Malaysian Stitchers' yahoo group.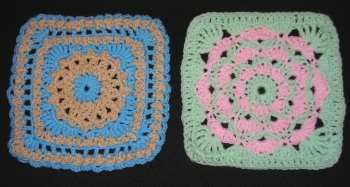 I am also wondering if I dare to make this lovely top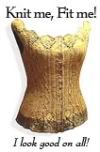 *News Flash*--- As I am writing this, I am just getting the news about the explosions in the London Underground. Just today at lunch, I was reminiscing about my trip to London this time last year and how I wish I was there now. My great sympathies to all who have been affected by this. All of a sudden I don't really feel like writing any more. Till next time.