I need to finish this stole. Well I need to finish a lot of things but I need to finish this stole because I shouldn't start another stole project (Madli's) until I'm done with this one.
It's not that I hate it or anything. I love its airy softness. I adore the seweet blue. The mohair gets in my eyes a bit but I like the lovely lacy halo effect.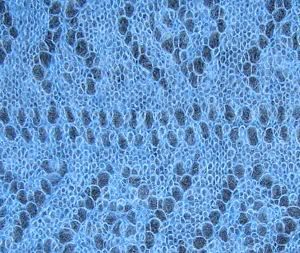 THIS STOLE IS MADE FOR BLOCKING - Lacy Lattice Stole from Fiddlesticks Designs
It's that repeating middle section that kills me. I was supposed to do 18 repeats but I caved in and did 10. It's almost fingertip to fingertip for me anyway. With the border section and the edging to do, another 8 repeats would probably make it a sarong.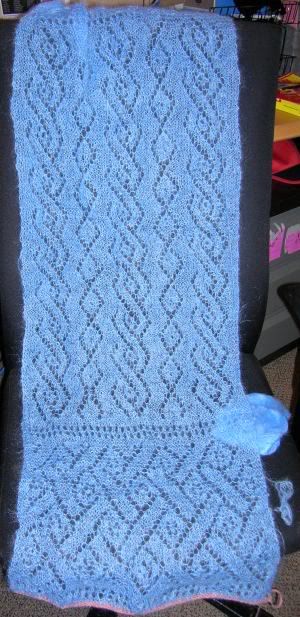 It drapes nicely over my office chair