So far about 3 of us has confirmed to play with a few others still waiting in the wings for various reason.
The participants so far are:
Me!! knitting
Salina
from Rowan Vintage Style
Lyn
knitting
Teatime
from Rowan Classic Summer or
Green Gable
Sally
- pattern yet to be decided
I hope that there will be more of us in the coming weeks.
While I wait to get started on the 1st April 2006,. This is what I have been doing -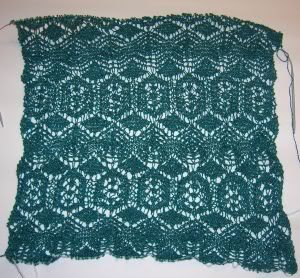 That's 3 repeats on the center panel of the Sampler Stole from A Gathering of Lace. There's a knitalong going for this project
here
.
I had to put aside the Frostflowers and Leaves as I don't have enough yards of that purple blue colour to finish it.
I want to finish at least the main part of the stole by the 1st of April and then do the edging at my leisure.
I have added some fabric left over from my quilting days in my
Destash blog
. They would make some lovely totes and needlecases, don't you think?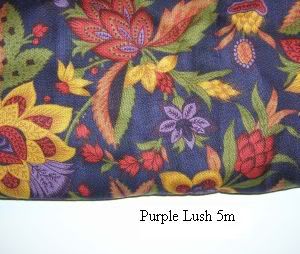 Hurry over before it's all gone.