Just before Christmas, my secret pal sent me my one big package..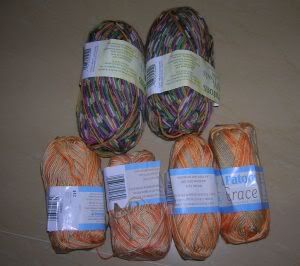 Patons Kroy sock yarn and Patons Grace. I've been wanting to try Paton's Kroy for a long long time, Yay!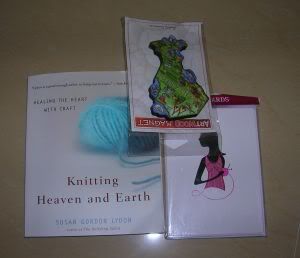 "Knitting Heaven and Earth" by Susan Gordon Lydon, note cards with a knitting motif and a nice Toronto shape fridge magnet.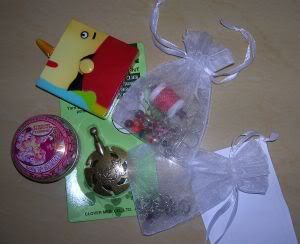 The square painted object on the top left corner is a tape measure-- yeap the "nose" the knob you pull for the tape measure to unwind - totally cool!! There's two different types of stitch and row counters and a clover pendant cutter. I use to have one but it got lost in the move so thanks for the new one. And some lip balm in a pretty tin.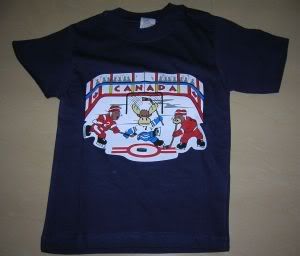 A canadian t shirt for my boy! There were some jelly beans too but err.. they're long gone by the time I took the photo.
Thanks
Leanne
for a great package. I appreciate and love each and every item!