Quick post to show off my newly finished Regia India socks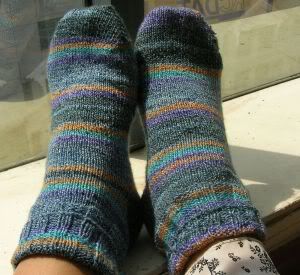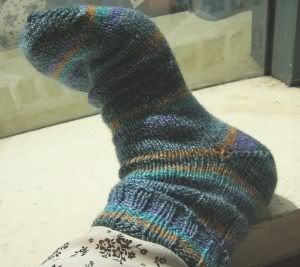 They're fraternal twins, basic toe up pattern using 2.0 mm circulars and 64 stitches.
They could be a bit tighter and I could have been 1 cm more patient before going to the heel.
Will probably cast on either
Baudelaire
or
Pomatamus
tonight. Although I have a hankering to do a bi-coloured sock with solid toes and heels similar to
Toni's
. Well we'll see which desire wins over tonight.
Yeap the sock bug is still biting although I have been doing a little lace on the side. And I'm still hankering over a log cabin. I just saw a
gorgeous one
in progress done with Rowan Felted Tweed. How luxurious is that!!