Sally
was pointing me to some knitty patterns when I stoppped for moment wondering why I haven't seen these patterns before. Then I realised that the new knitty was out and it's full of socks, gloves, hats and other accessories.
My favourites are
RPM
and
Widdershins
. Looks like my sock craze is going to last longer than I thought. Aren't I lucky I have this
stash
to see me through??
I need to plug my little bags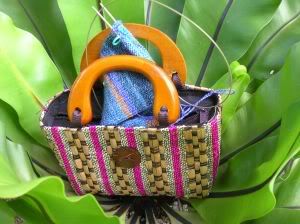 Want it? BID Here


I'm setting up the wi-fi internet access at home tonight so I hope to have more blogging during the weekend now. Sometimes I have so much to say but forget it by the time I get to sit down in from of the PC. Age is really catching up with me.