I was browsing in a not-so-LYS on Friday, ( she only deals with Sirdar yarn and nothing else so I don't go there very often) when I happened to see this book in her pile of 20 year old charts.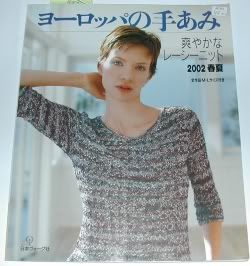 I grabbed because
1. It had lots of light lacy pullovers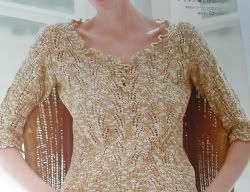 2. It had a number of pullovers made of ladder yarn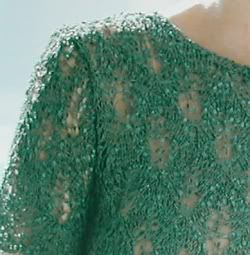 I am no expert in reading Japanese patterns but I noticed the ladder yarn sweater had a gauge of 22st to 28 rows for 10 cms - that's like double knit.? I was under the impression that ladder yarn was knitted on larger needles.
I wonder if my stash of charm yarn will do instead of ladder yarn. I have to do a swatch tonight to see.
Oh and while I was there I got some 2.5mm dpns and 3 mm needles, so that I shall be ready once I have decided if I want to start on socks first or on a lacy scarf with my cotton colori sock it to me sock yarn .